The company Bialtec develops "precision microencapsulated feed additives", as a feed alternative designed to obtain more meat at a lower cost.
With four years in the market, the company Bialtec, specialized in animal nutrition through precision microencapsulated feed additives, achieved a growth in operations of almost 400% in 2021. And this year they hope to open an office in the Netherlands. Mauricio Agudelo, CEO of Bialtec, explains that they currently have a portfolio of 12 products and that for this year the company will continue working on obtaining new patents, in addition to the two they already have.
How many clients do you have and what is your current product portfolio?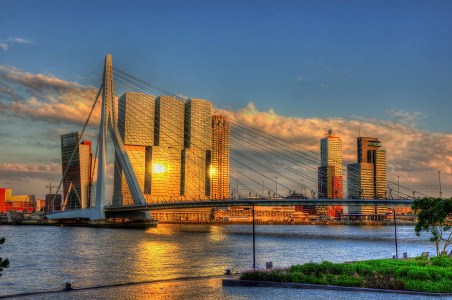 Currently, we have 15 clients, including four of the main animal nutrition companies in the country, which have 70% of the national market. Our sales model is B2B, based on specialized consultation. Regarding our commercial offer, we have a portfolio of 12 products divided by species and reproductive or productive stage: livestock production (meat and milk), fish (not ornamental fish), pigs, poultry (for laying hens and broilers) and pets. such as equines, dogs and cats.
What figures did you end the year with and what is your goal for 2022?
We closed 2021 with US$395.000 which is equivalent to a growth of 390% compared to the previous year, and for 2022 we plan US$1 million, equivalent to a growth of 260%.
What are the business and expansion expectations?
Among the major objectives of the company in 2022, the internationalization process stands out, which is intended to start with the opening of an office in the Netherlands, with which we seek to enter the European market, obtain scientific support and participate in trade fairs of the sector. We also want to enter Mexico, Brazil and Chile (in the next 2 years), carrying out validations and obtaining the corresponding health certificates.
What are the plans for 2022?
In the local market, the commercial area will be strengthened and we will have the launch of new products, strategies with which Bialtec plans a very positive growth. On the other hand, we will support intellectual property through technical-scientific publications, and we are applying to our investment series A with international funds.
What are the challenges the animal feed industry is facing right now?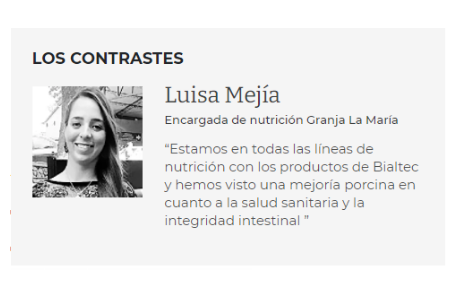 One of the challenges is to optimize production with more efficient costs, using highly available unconventional economic raw materials; improve nutrient absorption to produce more meat with fewer natural resources; curb bacterial resistance and reduce environmental impact through the use of new circular technologies.
What are the patents about?
One is about microencapsulation, which solves the need for the application of additives in the production of compound animal feed, to guarantee a controlled release in the intestine. It confers resistance to probiotics against high temperaturas and long storage processes. And the other one is the bioreactor, for which we invented a more efficient configuration, based on equipment for the production of probiotic microorganisms.
What other products do you plan to implement?
Currently, we have positioned Bialtec through the sales of functional additives for pets nutrition, to improve their quality of life; and in the swine industry, to improve the production of cleaner and more sustainable meat. This year it is expected to implement or launch new products for livestock, poultry and aquaculture.
Original article published in La República in February 17th of 2022 in: https://www.larepublica.co/empresas/este-ano-abriremos-nueva-oficina-en-holanda-y-apuntamos-a-crecer-alrededor-de-260-3304795