PROBIOTICS AND PREBIOTICS:
The exponential growth of the human population creates challenges in all areas. One of the most important is the sustainable and efficient production of food, such as animal protein, which plays a fundamental role in the diet of human beings worldwide.
The main sources of food that contain it (because they are the most consumed throughout the continents) are pork, broiler, fish and beef, broiler eggs, cow's milk and its derivatives. One of the ways in which the industry has supported this growing demand has been through the application of antibiotics as Animal Growth Promoters (AGP), to accelerate the production and prevent the spread of diseases in the herds, a practice that today is being questioned by WHO for the side effects that generate impacts on public health.
Some of these cases are: finding Salmonella in foods of animal origin and the development of resistance to antibiotics by some bacteria, with possible transfer of this to the human microbiome from the intake of these foods.
According to WHO, by 2050, if no action is taken on this matter, more people will die from bacterial resistance than from cancer. Following this alert, the 193 member states of the United Nations signed an action plan to combat this threat, in the 71st session of the General Assembly.
Why focus on animal nutrition?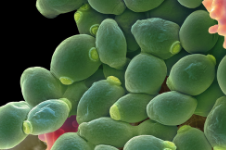 During the last decades, there are numerous studies which have provided scientific evidence about how changes in the diet induce changes in the composition of the intestinal microbiota (both in the large intestine and in the small intestine) and how it in turn influences in animal health and performance.
Probiotics, phytobiotics and prebiotics are, among others, viable solutions to replace AGP, because they stimulate the growth of animals, reinforce their immune defense mechanisms to protect themselves from pathogens that threaten them and, in turn, that threaten the final consumer . This immune defense is achieved through a balanced intestinal microflora which constitutes an effective barrier, producing beneficial metabolic substrates (such as vitamins and short-chain fatty acids among others).
That is why in Bialtec we have been working for several years to support the clean and sustainable production of animal protein through the use of biotechnological zootechnical additives free of antibiotics, included in diets which increase the immunity of species and improve production parameters, applying next generation technologies which provide greater support and competitiveness, and including probiotics and prebiotics (among others) in our formulations.