The Tilapia Lake Virus (TiLV) causes an emerging viral disease associated with high mortality and economic damage in tilapia farming worldwide that currently has no available treatment, control measures or vaccines against the infection. However, studies show that preventive oral administration of a probiotic diet increases survival of tilapia after TiLV infection.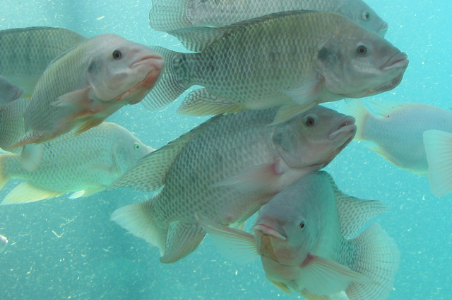 The mass mortality of tilapia associated with TiLV is reported in many countries, including North America, South America, Asia, and Africa. All stages of tilapia culture, including fry, juveniles, adults, and broodstocks, are susceptible to TiLV infection, with a wide range of morbidity and mortality ranging from 5 to 90%.
The application of probiotics to reduce bacterial and viral infections in fish is considered an alternative strategy to improve the health of farmed fish as these can have beneficial effects to strengthen immunity. In tilapia, probiotics from Bacillus extracts have improved the resistance against Streptococcus agalactiae and Aeromonas hydrophila, two common and important bacteria that pose health concerns to global tilapia aquaculture.
Therefore, the use of probiotics in aquaculture is suggested as an alternative to antibiotics and drugs to reduce the negative impact of bacterial and viral infections.
Read the full article of the study in english at this link: https://issuu.com/aquaculturemag/docs/aquaculture_magazine_feb-mar2021_47-1/s/11932560