Sometimes I imagine Afí a young Polynesian who lived on Maui back in 300 BC. I imagine him looking at the colossal ocean from the beach and understanding that there is an immensity beyond his island, I imagine how curiosity was nested in its intricacies, then how that curiosity turned into desire and desire into unstoppable impetus. He took his canoe and ventured into the stubborn orb.
Just like that young Lapita from 300 BC, my partner and I were in 2010. Full of fury and somewhat stubborn we got on our first canoe guided by our first map "a business plan". Thus we set sail on this journey of no return, leaving behind the security of our stable jobs and what some call "the comfort zone" ready to navigate with uncertainty always by our side, impregnable and impossible to defeat or persuade. I am sure that our friend Afí would agree with me that the fear of the uncertain will be harbored throughout the journey and that there is no plank for that fear to go down, rather as an entrepreneur you have to learn to live with it.
We embarked on a long-winded journey and doing it in a single clean and jerk was impossible, so as the Polynesians had to travel from island to island, in our case we found saviors such as the Parque del Emprendimiento (a local Accelerator), RutaN, Biointropic and MinCiencias, all of them gave us resources, learning and a new air, but always knowing that our stay would be perishable.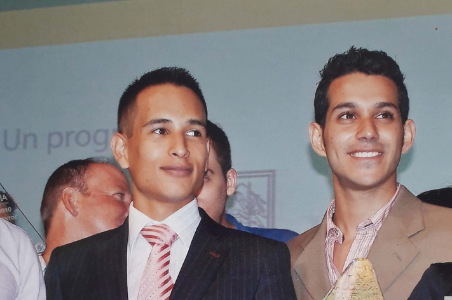 It didn't take long for us to discover that the small canoe we had would not be enough for the long journey, so out of necessity we had to innovate to develop a double hull catamaran; In 2012 we obtained our first patent, we built the production plant, we invested almost all our resources in R&D until in 2019 we developed our portfolio of products and services. Afí from his dreamlike universe would give us a nod of approval. But the boat is nothing without its crew, that is why we also recruit passionate sailors, our valued collaborators and allies such as CES University, the University of Antioquia and investment funds such as Taurus Capital, the Sofía Pérez de Soto Foundation and TIG (Tech Innovation Group). Now yes, our Polynesian friend would be proud of us.
Of course not everything was a peaceful trip, we have weathered powerful storms, shortages, faced mythical sea monsters that, believe me, do exist. Vicissitudes that have led us to frustration, sometimes despair or even anger. It is then, in these moments that remembering the learning of the Polynesians; Afí then advised us "We must not deny the sea (the market) rather we must understand it and navigate it in symphony", the sea is changing and sometimes unpredictable, that is why constant innovation is the only thing that avoids a guaranteed shipwreck.
We close this year it by celebrating the fact that we received recognition from ANDI and Dinero magazine as the most innovative company in the animal feed sector and number 19 in all areas. We receive it with joy and humility because we understand that it means the commitment to continue browsing and never stop innovating.
Good wind and good sea sailors, fellow innovators.
Jorge Darío Rueda
COO & Co founder BIALTEC
"Turn your face to the light and the shadows will be left behind" (Maori proverb)